Aranya by Marc Secchia
Narrated by Siromi Arserio
Summary:
Chained to a rock and tossed off a cliff by her boyfriend, Aranya is executed for high treason against the Sylakian Empire. Falling a league into the deadly Cloudlands is not a fate she ever envisaged. But what if she did not die? What if she could spread her wings and fly?
Long ago, Dragons ruled the Island-World above the Cloudlands. But their Human slaves cast off the chains of Dragonish tyranny. Humans spread across the Islands in their flying Dragonships, colonising, building and warring. Now, the all-conquering Sylakians have defeated the last bastion of freedom–the Island-Kingdom of Immadia.
Evil has a new enemy. Aranya, Princess of Immadia. Dragon Shapeshifter.

Title: Aranya
Author: Marc Secchia
Narrator: Siromi Arserio
Paperback: 454 pages/14h 33m
Publisher: Amazon CreateSpace (June 13th 2014)
Genre: YA, Fantasy, Dragons
Read: audio book
Stars: ★★★★☆
Buy On: Amazon US | Audible | Amazon India
My Review:
Note: I received this book from the author via AudioBookworm Promotions in exchange for an honest review.
Cover: So-so
Narration: Clear but Grows on you
Readability, language: Easy and Simple
Why did I choose this book: I haven't read a dragon story since Eragon and Aranya promised even more, a shape-shifter dragon!
Aranya, Princess of Immadia is taken hostage by Sylakia, a island country that has ruthlessly conquered the island world. Aranya dreams of a black dragon and can set things on fire when she loses control of her emotions but she is unable to understand what it all means, until she gets thrown off a cliff for high treason.
Falling to her death, she transforms and finds her true self, an amethyst dragon. Flying away from death she sets out to learn more about herself and bring the tyrant Sylakian empire to heel.
A dragon shape-shifter, a dragon rider, dragon monks, dragon ships, an island world, tyrant rulers, and more made for a plot that felt quite new. The story centers around Aranya as she learns what it means to be a dragon, in the process we get introduced to different people, places and history of the island world.
Set in a large world made up of islands, from cold Immadia to warm sunny Remoy. There are oceans, cloud lands, volcanos, and different races of people in this world. Marc Secchia brings it all to life with his words, and the flying height and sight of a dragon make it even more beautiful.
Aranya is the protagonist of the story but Zuziana, princess of Remoy has an important role to play too. Aranya first meets Zuziana in the Sylakian tower and there begins their stormy friendship. They almost can't stand the sight of each other but circumstances bring them together and as they get to know each other, they become fast friends, with Zuziana finally becoming Dragon Aranya's rider. There are other characters too, quite a few of them and some of them make an impression. King Baran – Aranya's father, Riaryan – the dragon monk, Yolathion – third hammer & the man she loves.
The story is structured well with Aranya discovering her powers in the first part, then going on a journey of discovery in the next and finally fighting for a cause in the third. The start of the story is slow until Aranya shape shifts for the first time, however Marc Secchia has used these initial chapters well to establish a few ideas and relationships. Once past this the pace picks up and hold well until climax. I did feel a drop of pace though between fights which are adrenaline packed with detail.
The story has little subplots through out and most of them add to the story. At the end though a lot of new sub-plots are introduced and most of them are left as unanswered loose ends to be completed and answered.
I listened to Aranya on Audible, narrated by Siromi Arserio. The language of the book lends itself well to listening, with language being simple and easy to follow. I'm not sure if it was me or the narrator, but Siromi Arserio's voice took some getting used to however once I did, I enjoyed listening to her right to the end, all of 14 hours and 33 minutes.
Overall Aranya was a good choice to read/listen, Marc Secchia brings a beautiful world and a beautiful dragon with magic together to spin a tale I got hooked to, I can't wait to read book 2. If you like YA Dragon Fantasy, Aranya is just the book for you.
Buy On: Amazon US | Audible | Amazon India
About the Author:
Marc is a South African-born dragon masquerading as an author, who loves writing about dragons and Africa, preferably both at the same time. He lives and works in Ethiopia with his wife and 4 children, 2 dogs and a variable number of marabou storks that roost on the acacia trees out back. On a good night there are also hyenas patrolling the back fence.
He's the author of 21 fantasy books in 3 languages.



A native of London, England, Shiromi Arserio is a stage actor, voice talent and audiobook narrator. She holds a B.A. in Theatre from Rose Bruford College of Theatre and Performance. In addition to narrating dozens of audiobooks, her voice can be heard in documentaries, e-learning projects and video games such as Nancy Drew: The Shattered Medallion. Shiromi currently resides in the Seattle area with her husband and her two furbabies.


Author Links:
Website │ GoodReads │ Twitter – @MarcAuthor │ Facebook Page


Author: L.M. Montgomery
Narrator: Colleen Winton
Length:
9 hours 5 minutes
Publisher: Post Hypnotic Press
Series: Anne of Green Gables, Book Two
Genre: Classics


Following Anne of Green Gables (1908), this book covers the second chapter in the life of Anne Shirley. We learn of Anne's doings from the age of 16 to 18, during the two years that she teaches at Avonlea school. It includes many of the characters from Anne of Green Gables, as well as new ones: Mr. Harrison and his foul-mouthed parrot, Miss Lavendar Lewis, Paul Irving, and the twins Dora (sweet and well behaved) and Davy (mischievious and in constant trouble). Anne matures, slightly, but she gets into a number of her familiar pickles, as only Anne can: She accidentally sells her neighbor's cow (having mistaken it for her own), gets stuck in a broken duck house roof while peeping into a pantry window, and more.

➜Use the code Anne_VT17 to get 35% off downloads and CDs from Post Hypnotic Press.

Lucy Maud Montgomery OBE (November 30, 1874 – April 24, 1942) was a Canadian author best known Anne of Green Gables and the series of novels that book begins. The "Anne" of the books is Anne Shirley, an orphaned girl who comes to live with Matthew and Marilla Cuthbert on their farm, Green Gables. Published in 1908, the book was an immediate success in Canada, the United States and beyond. It has been adapted multiple times to screen, stage, radio, and TV.
Anne Shirley made Montgomery famous in her lifetime and gave her an international following. Anne of Green Gables was ranked number 41 in "The Big Read," a survey of the British public by BBC to determine the "nation's best-loved novel" (not children's novel!). And a survey conducted by School Library Journal (USA) in 2012 ranked Anne of Green Gables number nine among all-time children's novels.
Anne of Green Gables was followed by a series of sequels with Anne as the central character. Montgomery published 20 novels as well as 530 short stories, 500 poems, and 30 essays in her lifetime. Her work, diaries and letters have been read and studied by scholars and readers worldwide. Mostly set in Prince Edward Island and locations within Canada's smallest province, the books made PEI a literary landmark and popular tourist site. Montgomery was made an officer of the Order of the British Empire in 1935.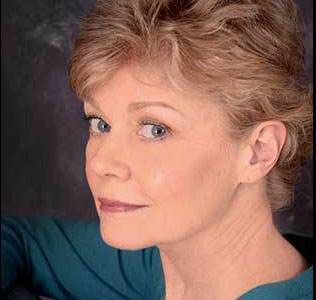 Colleen is a Vancouver actor, singer, dancer, director and choreographer…and now a narrator. Her career has taken her all over the country and includes the Stratford, Shaw and Charlottetown Festivals, the original Canadian companies of CATS and Show Boat, extensive film/TV credits, and numerous directing/choreographing credits. Her stage work has been honoured with numerous nominations and a Jessie and Ovation award and she received a cultural award given by her local Chamber of Commerce. She was especially pleased to have recorded the works of L.M. Montgomery for Post Hypnotic Press just before she embarked on a production of the musical Anne of Green Gables at Theatre Calgary in which she plays Marilla Cuthbert.


I received this audiobook as part of my participation in a blog tour with Audiobookworm Promotions. The tour is being sponsored by Post Hypnotic Press. The gifting of this audiobook did not affect my opinion of it.

Anne of Green Gables Giveaway: Three Winners


Aug. 6th:
History From A Woman's Perspective
Spunky 'N Sassy

Aug. 7th:
The Book Slayer
A Book and A Latte
Tara's Book Addiction

Aug. 8th:
CGB Blog Tours
2 Girls and A Book
Lilly's Book World

Aug. 9th:
The Maiden's Court
Macarons and Paperbacks
Canadian Book Addict

Aug. 10th:
Jorie Loves A Story
Notes From 'Round the Bend
Dab of Darkness
Haddie's Haven

Aug. 11th:
To Read Or Not To Read
Joy of Bookworms
Hall Ways
Bound 4 Escape

Aug. 12th:
Lomeraniel
Forever Literary
Life As Freya
WTF Are You Reading?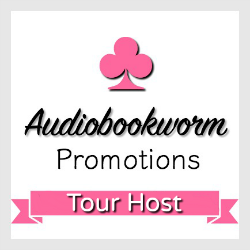 ➜Sign up as a host here
Anne of Green Gables by L.M. Montgomery
Narrated by Colleen Winton
Summary:
Anne, a young orphan from the fictional community of Bolingbroke, Nova Scotia, is sent to Prince Edward Island after a childhood spent in strangers' homes and orphanages. Marilla and Matthew Cuthbert, siblings in their fifties and sixties, had decided to adopt a boy from the orphanage to help Matthew run their farm. They live at Green Gables, their Avonlea farmhouse on Prince Edward Island. Through a misunderstanding, the orphanage sends Anne Shirley.

Title: Anne of Green Gables
Author: Lucy Maud Montgomery
Narrator: Colleen Winton
Paperback: 320 pages/10h 7m
Publisher: Post Hypnotic Press (May 30th 2013, first published 1908)
Genre: Classics, Historical, YA
Read: audio book
Stars: ★★★★★
Buy On: Amazon US | Audible | Amazon India
My Review:
Note: I received this book from Post Hypnotic Press via AudioBookworm Promotions in exchange for an honest review.
Cover: Classic
Narration: Clear, Cheery, Engaging
Readability, language: Easy and Simple
Why did I choose this book: I first read Anne of Green Gables as a child; I must have been really young as apart from remembering that I've read the book, I don't remember much else. In the last few years I have found myself wanting to read the book again, so when I received a review request for the audio version I jumped at it.
Anne of Green Gables is the story of 11 year old Anne Shirley an orphan girl who is sent to the Cuthberts by mistake. The elderly siblings Matthew and Marilla had planned to adopt a young boy to help around the farm but Anne arrives instead. Anne will have to prove she is worth keeping if she is to stay and not get sent back.
First published in 1908, this classic is over a hundred years old and yet the story resonated with me. I found myself falling in love with Anne and wishing the book would never end. The story covers 6 years of Anne's life with the Cuthbert's, going to school, making friends and even her changing perspective of boys.
Set on the Green Gables farm and in the fictional town of Avonlea (modeled after Montgomery's hometown of Cavendish), Anne is a most delightful companion to explore the terrain. Montgomery's descriptions bring it all to life in way that made me feel I was right there and Anne's imaginings had me grinning remembering the child I was many years ago, her imagination made the trees, the greens, the lake and every thing else more that they were, packed with life, stories and beauty.
When I started out listening to Anne of Green Gables, I didn't think I would connect with a 11 year old child, but a soon as Anne made her entry I was hooked. A chatty red head with freckles, Anne is a child in her talk and imaginings but with a knack for saying the most uncanny truths. She made me sit up and notice the world around me in a different light.
Anne is forgetful, silly, stubborn, blunt but pure at heart. She wins over not just Marilla but all the people around her, slowly but surely. She forgets to put flour in her cake, gets her best friend Diana Barry drunk by mistake, tells Mrs. Lyne just what she thinks of her and yet they can't help but love her, for she is also the child who loves and gives with all her heart.
Marilla and Matthew are two other characters I loved. Matthew is a man of few words, simple in his ways with a quiet strength of character. He is happy to listen to Anne ramble on and on, seeing her for who she truly is. Marilla is a strict lady with rules and set ways of doing things, who starts out unsure if keeping Anne is the right thing to do but gradually is bowled over.
There are just so many things I loved about Anne, so many incidents and situations that had me smiling and laughing sometimes as Anne gets herself into a spot and then with childlike magic gets out of it too. You just can't help falling in love with her, she's such a kindred spirit. Through the book she grows up, slowing learning and changing into an adult and yet she still has her childlike heart, pure and in the right place.
There is so much I wanted to list out in this review, so much I wanted to say about Anne, but words don't seem enough and I just can't make up my mind on which incidents to relate and which dialogues to share, there are just so many. You are just going to have to read or listen to the book.
I chose to listen and I am so glad I did. Colleen Winton has done a kickass job narrating Anne of Green Gables. She brings Anne to life, at times it felt like Anne was actually here, right with me and not a 100 year old character. Her diction is clear, her voice melodious and easy on the ears. Each character intoned and voiced differently so I was never got mixed up with the characters. It was 10 hours of blissful listening and I can't wait to get started on Anne of Avonlea, the next in the series.
I strongly suggest you read Anne of Green Gables if you haven't already. And if you have, then listen to it, it was just such a wonderful 10 hours I spent, I want to do it all over again.
Buy On: Amazon US | Audible | Amazon India
About the Author:
Lucy Maud Montgomery OBE (November 30, 1874 – April 24, 1942) was a Canadian author best known for Anne of Green Gables and the series of novels that book begins. Montgomery published 20 novels as well as 530 short stories, 500 poems, and 30 essays in her lifetime. Her work, diaries and letters have been read and studied by scholars and readers worldwide. Mostly set in Prince Edward Island and locations within Canada's smallest province, the books made PEI a literary landmark and popular tourist site. Montgomery was made an officer of the Order of the British Empire in 1935.



Colleen is a Vancouver actor, singer, dancer, director and choreographer…and now a narrator. Her stage work has been honoured with numerous nominations and a Jessie and Ovation award. After having recorded the works of L.M. Montgomery for Post Hypnotic Press, she has embarked on a production of the musical Anne of Green Gables at Theatre Calgary in which she plays Marilla Cuthbert.


Author Links:
Website │ GoodReads │ Twitter – @Post_Hypnotic │ Facebook Page

LMM signed photo Credit: Library and Archives Canada / C-011299
Heartborn by Terry Maggert
Narrated by Julia Whelan
Summary:
Her guardian angel was pushed.
Keiron was never meant to be anything other than a hero. Born high above in a place of war and deception, he is Heartborn, a being of purity and goodness in a place where violence and deceit are just around every corner.
His disappearance will spark a war he cannot see, for Keiron has pierced the light of days to save a girl he has never met, for reasons he cannot understand. Livvy Foster is seventeen, brave, and broken. With half a heart, she bears the scars of a lifetime of pain and little hope of survival.
Until Keiron arrives.
In the middle of a brewing war and Livvy's failing heart, Keiron will risk everything for Livvy, because a Heartborn's life can only end in one way: Sacrifice.
Fall with Livvy and Keiron as they seek the truth about her heart, and his power, and what it means to love someone who will give their very life to save you.

Title: Heartborn
Author: Terry Maggert
Narrator: Julia Whelan
Paperback: 238 pages/6h 24m
Publisher: Createspace (October 2016)
Genre: Fantasy, Paranormal, YA
Read: audio book
Stars: ★★★★☆
Buy On: Amazon US | Audible | Amazon India
My Review:
Note: I received this book from the author via AudioBookworm Promotions in exchange for an honest review.
Cover: Dark and Inviting
Narration: Clear, Crisp, Engaging
Readability, language: Easy and Simple
Why did I choose this book: The cover was what drew me in and the world of angels closed the deal for me.
Heartborn is the first part in a series about angels and humans. Kieron comes from a land high above, a place of violence and bloodshed. A place more like our world than the world of angels. And he has fallen, in to the human world to save the girl Livvy who has just half a heart, but her heart is failing and time is running out.
I quite liked the cover, it's dark with an angel wing in the foreground and a cosmic background that kept drawing my eye. The title is appropriate as Kieron is Heartborn; the blurb explains this a bit more – "… a Heartborn's life can only end in one way: Sacrifice." and more explanations are in the story.
Plot & Characters

A plot that bridges the world of angels and humans, I haven't read a book like Heartborn before. That said, it wasn't clear to me even at the end what or how the world's were tied-up. Hints are dropped through the book of Livvy being a saviour of the angel world but no explanations are given.
The world of angels described by Terry Maggert intrigued me with it's human-like fallibility, deception, politics and strife. That part of world building was done well and I throughly enjoying listening to all that happened in the world above. In comparison, not much detail of the human world is given and there are more questions raised than answered.
Characters were another bit of a sore point for me. The protagonists Kieron and Livvy didn't make much of an impact on me. They seemed shallow and insubstantial, especially when they got to kissing without much ado. However the other characters made quite an impression – Kieron's parents – Sinoff & Vassa, Cressa the Blightwing, and Dozer – Livvy's best friend; they hold so much promise and I can't wait to see more of them in the next book 'Moonborn'.
Writing & Narration

Terry Maggert's writing is simple and language easy, I didn't have trouble following the story and the pace was good, building well towards the climax. I didn't see the end coming and it did surprise me, brownie points for it's unexpected and non-clichéd, non-Happily Ever After end.
My favourite part of the story was Chapter 16, the longest chapter, an hour and 8 minutes but packed with action, so much action I relistened to the whole chapter to relive the action sequence.
Julia Whelan was a treat to listen to, a soothing clear crisp voice, it was easy to follow her every word through the 6 hours and 24 minutes of listening time. She has done a good job of intonation and voice modulation, with shifting speaking styles to differentiate the characters.
Heartborn: In Summary

In summary, I enjoyed listening to Heartborn, both in story and narration. I can't wait for the next book – Moonborn to know what happens next in the story. The world of angels Terry Maggert has created, has me fascinated and hooked. Heartborn comes strongly recommended if you are into Paranormal Fantasy.
Buy On: Amazon US | Audible | Amazon India
About the Author:

Left-handed. Father of an apparent nudist. Husband to a half-Norwegian. Herder of cats and dogs. Lover of pie.
Terry Maggert lives near Nashville, Tennessee. When not writing, he teaches history, grows wildly enthusiastic tomato plants, and restores his 1967 Mustang.






Julia Whelan has appeared in many films and television series, most notably ABC's Once And Again. She's recorded hundreds of novels across all genres and has received multiple Earphones and Audie Awards. She has repeatedly been named one of Audiofile Magazine's Best Voices and was Audible's Narrator of the Year.




Author Links:
Website │ GoodReads │ Twitter – @TerryMaggert │ Facebook Page


Homecoming of Terror – House of Cards (Season 5)

House of Cards is a show I love to hate. It's dark and morbid, and is all about how bad things can get, how bad people can be and just how many holes our political system has. As a story it shocks and disgusts me, as people are used and abused in the fight for power.
Evil has its own attraction though, it's own magic and even if you don't give in to it, it's still facinating to watch it from the sidelines. I confess, I'm attracted to the morbidity of House of Cards and I just can't stop watching it. 😀
When season 4 ended with Claire Underwood breaking the fourth wall for the first time in the series by looking the audience in the eye, it was a ringer for more to come or so I hoped. Frank Underwood maybe be the main protagonist but it is Claire who has had my attention through the last few seasons.
Claire Underwood as a character has been building and getting stronger. And it is she who opens this latest season talking straight at the camera. If the first episode is an indication, then there are more things to come with Claire Underwood this season.
The Underwood's though are still keeping up their classic hustle, juggling and controlling people and situations. And when nothing else works, creating situations and then controlling them. Frank's is a reign of terror and chaos.
But this is also election year and so, the games, the ploys, the setups, the trip-ups, they are all, all the more visible. There is no way the world of House of Cards can be real and yet seeing the blatant use of every loop hole, the lack of basic decency and the loss of essential humanity is a shocker. The depravity of it all is scary.
Since it's election year, there is also an insight to be had into what it takes to be a power couple. The single minded focus, the team work, the dedication, the price of it all and the toll it takes on relationships and family. And we get to see it all not just with the Underwood's but also Frank's republican opponent Will Conway and his wife Hannah.
House of Cards is a show I love to hate and yet I can't stop myself from watching it. Maybe the shows depravity says something about me, yet, I can't stop until the end. I've started and watched one episode, now there will be no stopping, the whole season will be watched. 😛
"Frank Underwood is coming to India with the television premiere of House Of Cards Season 5 on Saturday, 3rd June, 5 PM onwards, only on Zee Café!" #HOConZCafe
Shout out and thanks to Indiblogger and Zee Cafe for the opportunity to watch and review House of Cards, Season 5 Episode 1.
Ponni's Beloved by Sumeetha Manikandan
Summary:
(Goodreads)
This is an English Translation Of Kalki Krishnamurthy's Ponniyin Selvan.
Kalki Krishnamurthy's Ponniyin Selvan is a masterpiece that has enthralled generations of Tamil readers. Many authors have written phenomenal books in Tamil literature after Kalki Krishnamurthy, but Ponniyin Selvan remains the most popular, widely-read novel. It has just the right mixture of all things that makes an epic – political intrigue, conspiracy, betrayal, huge dollops of romance, infidelity, seduction, passion, alluring women, unrequited love, sacrifice and pure love.

Title: Ponni's Beloved
Author: Sumeetha Manikandan
Paperback: 266 pages
Publisher: Indreads (February 16th 2017)
Genre: Indian Fiction, Indian Epic, Tamil Literature, Translation
Read: eBook
Stars: ★★★★★
Buy On: Amazon US | Amazon India
My Review:
Note: I received this book from the author via The Book Club in exchange for an honest review.
Though Ponni's Beloved came to me for review, I thought the best person to review this book would be my MIL. Mom has read the original by Kalki and so is the best equipped to read and compare the books. The following are her words… [With a few of my edits 😛 ]
Mom's Review of Ponni's Beloved 😀
The original Ponniyin Selvan (Son of Kaveri) by Kalki Krishnamurthy with narrative pictures by the artist Maniam is one of the most unforgettable novels for Tamil readers.
In English Sumeetha Manikandan has captured the essence of the novel very well. The contents and narration of the story is almost the same as the original. She has not deviated in any way with the description. The flow of the story, the descriptions and the explanations were very good.
In Tamil the descriptions of the areas and the celebration especially in Adi Perukku (Chapter 1), Gokulashtami (Chapter43) & the Kuravai Koothu are so elaborate that the reader gets immersed in the story and feels like he/she is among the characters.
Sumeetha too has tried to involve the reader with her way of narration, however some of it is lost in translation. I had never expected that anyone could translate this without spoiling the flow of the story, but Sumeetha Manikandan's Ponni's Beloved comes quite close to the original.
Ponni's Beloved has good momentum and once you start you can't stop. The author has also used a lot of Tamil words which add to the feel of the tale. The book also has a bibliography at the end.
Some things that stood out in comparison to the original –
Kadambur described here is not the one near Kovilpatti. The hero Vanthiya devan is travelling from Kanchi to Thanjavur, so the place should be somewhere between Kallakurichi & Ulundurpet.
The one thing which is very much missing is the pictures of the artist Maniam, which added to the narrative along with the writer's description in the original.
The character 'Idupankari' is spelt wrong. The sound of the name being important as Idumpankari means a person giving trouble.
Avvaiyar is blessed with old age, a boon she gets from Lord Ganesh and not Lord Muruga.
Parting Words…
I enjoyed reading Sumeetha Manikandan version of Kalki's Ponniyin Selvan and look forward to part 2.
Buy On: Amazon US | Amazon India
About the Author:

Sumeetha Manikandan is a bookaholic, thinker, feminist and a daydreamer, she reads across genres and is a crazy fan of history, romance and science fiction novels.
An avid reader of historical novels, she has been translating Kalki Krishnamurthy's classic Tamil novel Ponniyin Selvan for the past ten years and hopes to translate more of his novels to English.
Sumeetha is married to filmmaker K.S. Manikandan and lives with her nine-year-old daughter in Chennai."

Author Links:
Website/Blog │ GoodReads │ Twitter – @sumeetha2 │ Facebook – Page


Dear Zindagi had been on my list to watch last year but life happened (like it does) and I didn't make it to the theatres. And like it happens with so many movies I plan to watch, this one too got added to my already long list of movies to watch someday.😉
When I first heard of it, it was the name that got me, short & sweet and yet it packed a punch. Dear Zindagi is a coming of age movie centred around Kaira, a budding cinematographer. A discontented Kaira is forced to leave Mumbai and come to Goa to live with her parents, where she seeks out Dr. Jehangir 'Jug' Khan, a free-spirited psychologist. Dr. Jug's unconventional methods help Kaira find a new perspective to her life.
So that's what the movie is about, I think, since I haven't watched it yet. But looks like I get another chance to watch it this Sunday. 😀 And since I'm all excited about it, I managed to put together 5 reasons why I want to watch Dear Zindagi. Here goes…
A Take on Life and Relationships
Don't get me wrong I love romance but it's nice sometimes to watch a movie that doesn't have the conventional together-happily-ever-after ending. A story that's about life as we know it.

Talks about Depression
This is currently a much talked about subject and much more needs to be talked about depression. It's real and it's serious and… Just watch this AIB video on it…
Directed by Gauri Shinde
This is Gauri Shinde's second film after English Vinglish and I had loved that movie. I've watched it multiple times, enjoyed it everytime. I'm looking forward to see what magic Gauri spins this time.
Alia Bhatt
I love her spunk. Since she first came on screen, she has been surprising me with each movie, outdoing herself each time. I've watched almost all her movies, think I qualify as a fan?


It's on Sunday TV
I could download but it's so much more fun to watch planned TV on Sunday.😀 Yep, gonna do the whole shabang – comfortable seating, tubs of popcorn and cold chilled beers.😉 So, yeah, Dear Zindagi airs on Zee Cinema this Sunday 23rd April at 12 noon.
Finding Molly: An Adventure in Catsitting by Justine Prado, Jenn St-Onge (Illustrator), Maytal Gilboa (Editor)
Summary:
Fresh out of art school and creatively unfulfilled, Molly is stuck in the suburbs with her parents and their cat, Pishi. When she is offered an opportunity to cat sit, she sees it as a way to get closer to her friends who live in the Los Angeles Arts District while fulfilling her dream of making a living as an artist.

Title: Finding Molly: An Adventure in Catsitting
Author: Justine Prado, Jenn St-Onge (Illustrator), Maytal Gilboa (Editor)
Paperback: 170 pages
Publisher: EMET Comics (January 15th 2017)
Genre: Graphic Novel, YA
Read: eBook
Stars: ★★★★★
*
My Review:
Note: I received this book from EMET Comics via YA Bound Book Tours in exchange for an honest review.
Cover: Eye-catchy
Illustration : beautiful & detailed
Readability, language: Easy read
I've read graphic novels before, but that was ages ago as a kid, in the time of Chacha Chaudhri and Tinkle. So, when Sarah of YA Bound Book Tours reached out with Finding Molly, I grabbed the chance to correct that lapse, plus it's an Indie comic by an author of colour, has a mixed race female protagonist and has cats! That's a lot of bonus points! 😀
I read Finding Molly in almost one sitting and I enjoyed it so much, I went back immediately to start re-reading and absorbing it in detail.
Molly is just out of art school and lost. Not wanting to sell her soul to a company, she works for free at a local bookstore while she struggles with her art and voice. She is envious of her friends who live in a studio and make art, but she has no money and lives with her parents who are supportive but want her to get married or find a job.
In the midst of all this, a random picture of her cat on Insta leads to her getting a job to draw a cat and that leads to high-paying cat-sitting jobs and a cat comic strip. The money she makes, helps her move out into the Art District of LA where her friends live but her struggles don't end there…
With negligible experience in this genre I started reading with a clean state and I took away so much. Compared to a word novel, a graphic novel takes so much more 'slowness' while reading; there is so much detail in every picture and you need to slow down to absorb it. I blazed through Finding Molly the first time and found myself pleasantly surprised at the end. I went right back and second time I noticed so much more.
The story part in dialogue is nuanced and one that almost everyone can relate to, but along with it artist Jenn St-Onge, has built so much detail in her drawings. The time when Molly is having a flashback is differently shaded to distinguish the time difference, there is art everywhere, on walls, t-shirts, each panel is just so packed.
When I picked up the book I hoped it would check off a few boxes in my reading challenges this year. And that it did – protagonist of colour, graphic novel, indie comic, author of colour – but it did more. I'm so glad I picked up Finding Molly for I enjoyed the book, both reading and staring at each panel. And the cats were adorable. 😀
A special mention for the end section of the book that introduces the author, the artist and shares the behind the scenes story of creating Molly. I loved getting to know the people behind the book, it made it all more real for me.
This book was a lovely introduction into the world of graphic novels. The language and setting with use of technology and social media in the story helped me relate easily to Molly even though she is a Millennial and I am not. I loved the colour theme and the look and feel. It was easy to read and had enough to offer in the details. It was an all new experience in reading.
I recommend the book for those who read Graphic Novels and for those considering it.
*
About the Author & Artist:
***I received an audiobook copy of Night Circus by Erin Morgenstern in exchange for an honest unbiased review of the eStories audiobook service & Android app. I've written my review based on my experience of the app for only this book.
Summary

I enjoyed the book and Jim Dale's narration, there is no doubt about that. But over 13 hours of listening gives a user a good amount of time too to try out all an app had to offer and I got a good sense of the app. eStories.com is a good service, cheaper currently that Audible and AudioBooks.com and a contender if you are looking for an audiobook service. However there a still areas for improvement.
Read on for a more detailed review…
eStories Audiobook Service User Interface

The user interface takes some getting used to and I took a while to find all the options available. A tour of the android app would have been helpful.
There are three ways to interact with the app when listening to a book.
1. The Lockscreen
On lock screen the app displays the book details, last played time and a play/pause button. This is enough at a basic level but I would have liked to have a reverse button too so I could quickly go back when listening without having to unlock my phone every time.
2. Notification Bar
In the notifications bar the app offers book details, last played time, play/pause button and forward & reverse buttons. A little more control than the lockscreen.
3. App Playback Screen
The playback screen on the app is quite comprehensive. It gives book details, current progress through book as – a bar, in time and percentage of book remaining. Apart from the play/pause, and reverse/forward options there are also buttons to skip to beginning or end of chapter and also to navigate chapters. Also on the screen are buttons to control speed, volume, set sleep timer and make notations. (More options can be accessed from the menu)
Using the eStories app took some getting used to, as I had to get into the habit of unlocking my phone every time I missed a sentence and wanted to rewind. That was a bit of a pain. It was also only at the end of 13 hours of listening that I found the chapters navigation button. Before that I'd been rewinding multiple chapters with the chapter end/beginning buttons. 😀
Listening Experience on the Android App

The audio quality of the app is great, even on the phone's speaker which I used for listening as I went to bed. However when listening on my headphones I would have liked the ability to configure headset buttons for shortcuts, an option that's not available. I would have also liked an auto reverse when playback was paused and pauses for notifications and calls, as the app does not auto pause. That means having to pick up a call and then manually pause the book.
Features of eStories Audiobook Service

The eStories Audiobook Service app has quite a few features like chapter navigation, notations, sleep mode, and variable playback speed. The book details section is rich in information about the book and recommendations based on it. There is also an option to mark the book as finished and to rate and review it.
However it does not have day & night mode, audio equaliser or volume boosting options.
Tech Stuff

The settings section of the eStories Audiobook Service app allows users to choose streaming playback and download over wifi only options. eStories also offers unlimited cloud storage for you to upload your existing library and drm free books that you may have got from elsewhere to play with the app. The app also syncs across devices and connects up to 5 devices, so you can start on one and pick up listening on another.
One of my biggest complaints with the app was its stability. It crashed quite often and did not run well in the background both while downloading and playback. That meant that I could not use my phone while the eStories app was running, and that was a sore point. The app also didn't do well without internet access as it did not load fully and accessing my already downloaded book became almost impossible.
Price and Value – eStories Audiobook Service

The eStories audiobook service has over 80,000 bestselling titles and new releases to choose from and you get your first audiobook free when you subscribe (30 day free trial). Most books are priced $15 and above but their monthly subscription is just $11.99, which is lower than Audible and AudioBooks .com.
For $11.99 each month (basic plan) you get 1 credit which can be used to buy one book and you have a credit rollover of 6 months. Over 80% of the audiobooks on eStories are DRM-free so you are free to do what you want with them after buying. They also offer a 30 days return period if you are not satisfied with your book and your reason in valid.
———
Over all, eStories a usable app and audiobook service, that you should try out if you are into audiobooks and find the other two giants pricey. I'm looking forward to the app getting more robust and user-friendly.
Do you listen to audiobooks? Which service do you use? Have you tried eStories? Do you like it?