Category —
Books
Author: Lynn Morrison
Narrator: Pearl Hewitt
Length: 8 hours 32 minutes
Series: Oxford Key Mysteries, Book 2
Released: Nov. 16, 2021
Publisher: Marketing Chair Press
Genre: Cozy Mystery
---

A secret chamber. A dead body. And one ghost who won't tell the truth!

When Nat agrees to meet a friend in the archives of historic Barnard College after hours, she doesn't expect to find a hidden chamber or stumble across another dead body.

The Master's assistant has been murdered, and although Nat figures out who is responsible, finding the evidence is a challenge. Especially when the one ghost who witnessed the crime refuses to say what happened.

The closer Nat comes to finding the proof she needs, the more tempers flare and threats fly. The situation becomes a race against time, and just when she thinks she's won, Nat realizes the murderer is willing to do whatever it takes to escape justice, including getting Nat out of the way.

Permanently.

Nat's miscalculation will cost someone their life, but whose?

If you like cozy mysteries where ghosts walk the halls, paintings come to life, wyverns play around, and magic seems within reach, the Oxford Key Mysteries are sure to delight.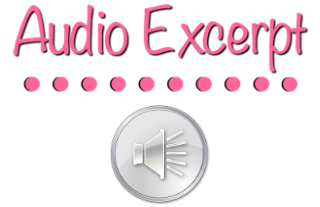 Lynn Morrison lives in Oxford, England along with her husband, two daughters and two cats. Born and raised in Mississippi, her wanderlust attitude has led her to live in California, Italy, France, and the Netherlands, in addition to the UK. It's no surprise then that she loves to travel, with a never-ending wish list of destinations to visit.
She is as passionate about reading as she is writing, and can almost always be found with a book in hand. You can find out more about her on her website LynnMorrisonWriter.com.
If you want to chat with her directly, join her Facebook group – Lynn Morrison's Not a Book Club – where she happily talks about books, life and anything else that crosses her mind.
Originally from Newcastle-Upon-Tyne in Northeast England, audiobook narrator Pearl Hewitt currently lives with her husband and two children in Houston, Texas. Over the years she has worked as a customer service rep, a teaching assistant, and a teacher, but deep down there was always a performer wanting to get out. In 2007 her twelve-year-old son told her that he believed she was so good at reading stories out loud that she should do that as a job. That was her defining, eureka moment, and she's never looked back. Pearl immersed herself in training and pursued a career in general voice acting but in 2012 she decided to focus her attention to narrating audiobooks in a wide range of genres. It was then that her professional career blossomed. She regularly works directly with indie authors but also narrates for a number of major publishers and has gained lots of recognition in the process including IAAIS awards, a Voice Arts Award nomination and Audiofile Magazine reviews. Pearl's is comfortable narrating both fiction and non-fiction titles and has been very successful reading British Regency romance, cozy murder mysteries, fantasy/science fiction, children's literature, the classics, history, biographies and more.

I received this audiobook as part of my participation in a blog tour with Audiobookworm Promotions. The tour is being sponsored by Lynn Morrison. The gifting of this audiobook did not affect my opinion of it.

Plugging you into the audio community since 2016.
Sign up as a tour host here.
An audiobook review of Murder at St. Margaret by Lynn Morrison, Narrated by Pearl Hewitt.
Title: Murder at St. Margaret
Author: Lynn Morrison
Narrator: Pearl Hewitt
Length: 8 hours 16 minutes
Publisher: Marketing Chair Press⎮2020
Genre: Cozy Mystery
Read Synopsis on Goodreads
Stars: ★★★★
Buy On: Audible | Amazon US | Amazon India
My Review:
Note: I received this book from the author via AudioBookworm Promotions in exchange for an honest review.
Natalie takes up a job at St. Margaret college and discovers she has magical lineage. She is tasked with keeping the magical balance but the magic is depleting and no one knows why. On her first day at work, Nat discovers the body of the murdered chef. She along with her magical friends must now solve the mystery of the disappearing magic and find the chef's murderer.
Set in Oxford, a college town, Murder at St. Margaret is a light and easy cozy mystery with a fascinating plot involving a magical realm that exists all around but that can only be accessed in the college towns of Oxford and Cambridge – the power of knowledge in this towns allows the two realms to intersect. There are three prefects who help maintain the balance between the realms, each prefect being in-charge of different aspects of it all. Natalie is the Head of Ceremonies.
I liked, that all three prefects were women but it seemed odd that men had been ignored for these roles. Oxford is a college town and St. Margaret is just one of the colleges, so it was also odd that there were no prefects in other colleges. Then there is the fact that only Cambridge and Oxford, in the whole wide world have the power to intersect with the magical realm. What about all the other college/knowledge towns across the world?
Lynn Morrison has created an interesting world of magic with characters like 'H' the 400 year-old wyvern who looks like a cat to non-magical folk, portraits and autobiographies that speak to magical folk and Eternals who help preserve the magical world connect.
The setting of the story in present-day Oxford led me to discover the college town through the story. I don't know if all the places described by the author are real but I enjoyed traveling across the town with Nat, seeing the places in my mind's eye.
The story progresses at a steady pace and I was kept hooked wondering who was the murderer as a line-up of suspects were introduced and eliminated. Witten in the first person, Nat makes for a good character telling the story as she experiences it, meeting new people, dissecting them and their motives as she tries to solve the murder mystery and save the magic.
Pearl Hewitt has done a good job with narration, she brings the story alive with her voice. The characters are easy to identify with her voice variations and accents. I found that I enjoyed listening to her both while doing chores and as a bed-time listen.
I enjoyed the simplicity of language and the storyline. A good read/listen if you like me, are looking for something simple and easy on the mind and ears.
Buy On: Audible | Amazon US | Amazon India
This is a ridiculously funny book, it's humour all in words.
An audiobook review of The Secret Life of Anna Blanc by Jennifer Kincheloe, narrated by Moira Quirk.

Title: The Secret Life of Anna Blanc
Author: Jennifer Kincheloe
Narrator: Moira Quirk
Length: 12 hours 45 minutes
Publisher: Jennifer Kincheloe⎮2016
Genre: Historical Fiction Mystery
Read Synopsis on Goodreads
Stars: ★★★★★
Buy On: Audible | Amazon US | Amazon India
My Review:
Note: I received this book from the author via AudioBookworm Promotions in exchange for an honest review.
The Secret Life of Anna Blanc by Jennifer Kincheloe, narrated by Moira Quirk exceeded my expectations. When I read the blurb, it held out a promise of a light and funny read, but the book turned out to be much more.
In 1907 Los Angeles, women weren't allowed to be detectives. But society and rules weren't going to stop Anna Blanc. A jugaadu girl with lots of pluck and inspired by crime novels she gets a Police Matron job using an alias stumbles upon a murder series and sets out to solve it.
In Anna Blanc, Jennifer Kincheloe has created an endearing character. A floundering silly girl who forever seems to get into trouble, yet she does it all with heart and joie de vivre. A woman fighting the system for what she wants from life. A lady juggling a double-life hidden from her father, fiancé and best friend.
What stood out most for me in The Secret Life of Anna Blanc was Jennifer Kincheloe's use of the English language and Moira Quirk's narration of it. This is a ridiculously funny book, it's humour all in words. Jennifer Kincheloe's choice of words and descriptions for people and situations had me grinning though out. /(make sure you head over to audible and listen to a sample)/
Moira Quirk's narration makes this book easy on the ears. All the various characters are easy to distinguish and Moira Quirk brings a certain life to them. She sets a good pace for easy listening and had me hooked until the end.
At 12 hours and 45 minutes, this is one long book and I wasn't sure I'd finish but Anna Blanc's spunk brought to voice by Moira Quirk kept me going right to the end. If you, like me enjoy the humour in words, this will be 12 hours of laughs (45 minutes you might just hold it back).
And there's a book 2 and 3 too!
Buy On: Audible | Amazon US | Amazon India
About the Narrator:
Moira grew up in teeny-tiny Rutland, England's smallest county, which is fitting as she never managed to make it past five feet herself. Moira's work spans the pantheon of the voiceover world: plays for BBC radio, plays for NPR, video games, commercials, television promos, podcasts, cartoons, movies and award winning audiobooks. She's won Multiple Audie Awards, Earphone Awards, as well as Audible's prestigious Book-of-the-Year Award. She has lately set foot in front of the camera again, appearing in "Pretty: the Series" and the Emmy-winning "Dirty Work."

Links:
Website │ Twitter – @moiraquirkable │ Facebook Page

About the Author:
Jennifer has been a block layer, a nurse's aid, a fragrance model, and on the research faculty at UCLA, where she spent 11 years conducting studies to inform health policy. A native of Southern California, she now lives in Denver, Colorado with her husband and two teenagers. She's currently writing book three in the Anna Blanc Mystery series. Book two, THE WOMAN IN THE CAMPHOR TRUNK, is coming out in Fall of 2017 from Seventh Street Books.

Links:
Website │ GoodReads │ Twitter – @jenkincheloe │ Facebook Page

The New Dewtas by Suraj Kothiyal
Summary:
Neer, the head priest of the Himalayas, is troubled by the horrifying visions in his dream. On Ganga Maiyya's behest, he embarks on a journey to the doomed island of Bali. The island, plagued with cyclic torments of Sekala and Neskala and suffering from constant rainfall, faces an imminent danger of drowning in sea. However, Neer's power was no match for the strong evil forces that kidnapped the king and the queen, activating the volcano of Mt Agung. With the neighboring king of Java on his toes to attack and conquer the struggling island of Bali, will the gritty prince Erlangga, assisted by Neer, be able to save his kingdom? Read to find out how people turn towards the new dewtas introduced by Neer as the end becomes evident and how Eka-dasa-Rudra helps in arousing the most furious energy of this world, Rudra.


Title: The New Dewtas
Author: Suraj Kothiyal
Paperback: 222 pages
Publisher: Leadstart Publishing (Oct 17th 2018)
Genre: Fantasy, Mythology, India
Read: paperback
Stars: ★★★☆☆
Buy On: Amazon US | Amazon India
My Review:
Note: I received a complimentary copy of this book from the author for an honest review. All opinions are honestly mine. 😉
Rating: 3.5/5
Cover: Simple & Shiny, Dark & Bright
Paper and font: Ebony & Ivory
Readability, language: Easy on Eyes & Mind
Why did I pick this book:
1. The author himself called me with a request to review and agreed to an honest review!
2. The book's premise got my attention. I enjoy Indian Mythological stories and this one for a change involved Indian Gods but was not set in India.
Balians believe in Neskalam-Sekalam, Evil & Good. They believe that an increase in one automatically feeds an increase in the other to keep the balance. The King of Java in a bid to usurp Bali has woken the old Gods and created an imbalance that threatens to destroy the island country.
Neer, a Himalayan Priest has had visions of Bali and a force has driven him to go there to save the island and introduce new gods to them in a bid to save the island country.
Can Neer introduce Balians to new Gods, can new Gods overcome the old Gods? Can Bali be saved?That's the story.
Influences from Bali
The title 'The New Dewtas, The Rise of Rudra', has a Balian influence to its spelling and is appropriate to the story as the tale involves new Gods and Rudra being invoked to save the land. The cover has an Indian Roadside Piratey feel yet it's good quality and depicts Shiva standing in the middle of a split Balian temple welcoming a new dawn. It's a dark cover showing the emergence of new light with a blurb that tickles the mind and makes you want to know more of the story.
Based on a popular Balian folklore of Maharishi Markandeya who introduced Hinduism to Bali, The New Dewtas spins it's own tale of the coming of Brahma, Vishnu and Shiva to Bali. Suraj Kothiyal through the story gives insight into the original Balian beliefs in ancestral spirits that protected the people, old Gods of myth and legend, and sekala and neskala, the balance between good and evil, the balance between everything actually – as more of one thing must bring about more of the other.
Set on the island of Bali Suraj Kothiyal has used the island, it's people and its history to write out an adventure story with a prince and a priest fighting evil together. Mt. Agung the volcano, Mt. Sumeru the golden mountain, the gods Rangda and Barong, the mother temple Besakih, and the once-in-a-century Eka Dasa Rudra ritual are a part of this tale.
The book also has well drawn illustrations done by Sankha Banerjee which add to the visualisation of the story.
The Prince and The Priest
Erlangga, the Prince of Bali and Neer, a Himalaya Priest are the main characters of the story. Erlangga is shown as a strong but human character. He puts his island and it's people above all else and yet he struggles with the idea of fighting his own mother, the Queen who has been bewitched and has transformed into Rangda, the evil witch. Neer is a young priest who must fight various temptations, rise above human failings, and overcome hurdles to spiritually further himself and save the island.
The characters have a lot of potential but I felt that Suraj Kothiyal has not explored them fully. The character detail feels superficial and to the point and most likely the reason why none of the characters made an impression on me. I would have liked to know more about Neer, Erlangga and a lot of the other characters too, like the Empu twins – their backstories, thoughts, motives, interactions,…
What Worked for Me & What Didn't
The story is laid out well and holds a good pace mostly through out with a pick up towards the climax. I found myself full of anticipation and excitement towards the end and the book did not disappoint.
When I picked up The New Dewtas, I was sceptical about my liking it, the cover at first glance seemed cheap, the author's note had errors, I wasn't expecting much from the book. The writing style and language though grew on me and by midpoint I found I was enjoying the writing style; and there were no errors in the actual text of the story. The language is simple and the book reads like a simple Grandma's bedtime story.
Wherein lies my biggest complaint with the book – it is not detailed enough. There were a lot of events and sub-plots that I would have liked to know more about. A lot of characters are introduced who seem important but it turns out they play trivial roles, like Takala, a girl who shows up as a possible love interest for Neer, but that idea goes nowhere. Sural Kothiyal offers all the information you need but not all that you want. This book has potential to be double the story with lots more action and detail filled in.
As of now though, The New Dewtas is a great light read, a simple tale of good triumphs over evil, and an insight into old Bali culture and tradition. I recommend you read The New Dewtas if you have an interest in mythology/folklore and it's spin-off stories. Also if you have a thing for Indian Writing.
Buy On: Amazon US | Amazon India
About the Author:

Suraj Kothiyal, hails from Dehradun with his family roots belonging to the Himalya region. His grandfather, who came to Dehradun from his home in Himalyas at an age of 13, serves as an inspiration for his debut novel, The Lost Devtas. The New Dewtas is his second novel.

Author Links:
Website │ Goodreads │ Twitter


Goodness Gracious Gracie by Anya Wylde
Summary:
Grace Dixie, a young woman from a small town in Texas, has had her heart broken. She decides that the best way to deal with such a situation is to pack her bags and move to a new country. Luck is on her side, and she quickly gets a job as a runner on a documentary being filmed in India.
Thus, begins her roller-coaster ride filled with mad decisions, new friendships, curries, stomach aches and forbidden romance.


Title: Goodness Gracious Gracie
Author: Anya Wylde
Paperback: 256 pages
Publisher: Amazon CreateSpace (May 24th 2018)
Genre: Rom-Com, India
Read: ebook
Stars: ★★★★★
Buy On: Amazon US | Amazon India
My Review:
Note: I received a complimentary ARC copy of this book from the author and was not required to write a review. All opinions are mine.
Cover: Simple and nice but not just 'it'.
Paper and font: Easy on the eyes.
Readability, language: Simple and Funny.
Why did I pick this book: I absolutely love Anya Wylde's writing style with a touch of Wodehouse, RK Narayan, Heyer, and her very own sense of humour that has me rolling with laughter. Her books are the perfect 'pick-me-up'. Now, on to Goodness Gracious Gracie.
Like Indian food, it's like nothing else
Gracie, runs away from her family vacation to join the crew of a documentary film being shot on an Indian business tycoon. Her best friend is getting engaged; she had presumed they would have a happily ever after and now she's heart broken. She's running away from it all to India, only the tycoon youngest son is smoulderingly handsome and nothing goes according to Gracie's plans.
An alliterative title, Goodness Gracious Gracie rolls of the tongue nicely and suits the heroine and theme perfectly. The cover though nice, didn't please me over much. I've loved Wylde's previous covers and this one I feel lacks the oomph.
Goodness Gracious Gracie is a cliched romance plot thrown into the pan with Indian spices and served with a tadka. From the moment the heroine meets the hero at the start of the book, I knew what was coming, the heated chemistry, the stolen moments, the denial, the resistance, the final submission… it's all there, and yet like Indian food, it's like nothing else.
An 'Indianess' not seen often
Like her previous book in the Monsoon Series, Love Muffin and Chai Latte, Goodness Gracious Gracie is also set in India, in Mumbai and Goa during the peak of the Monsoon. Anya Wylde uses Indian people, our culture, the climate & weather, the cities and all that's Indian to further her story. Her grasp of India and it's nuances has me impressed.
There is an 'Indianess' to her writing, an understanding of India not seen often in non-Indian writers and it shows in her Indian characters. Gracie Dixie is a Texan gal, and half the crew is a Irish but everyone else in Indian. The hero Veer is a tall, dark and handsome millionaire, kind, thoughtful and family oriented, the man of many an Indian girl's dreams.
His family seems perfectly cut out of an Ekta Kapoor serial – Paramjeet, a patriarchal father who'll do anything to further his business, Ranjeet, a good-for-nothing son who doles out profound wisdom, a second son Cuckoo, who's happy with a simple life, Natasha, a rebellious self-made daughter fighting the patriarchy and Veer, the dutiful youngest son, poised to take over the empire.
A romantic comedy with a strong feminist streak
The heroine, Gracie Dixie, has all the aplomb and niceness of a Texan girl. She embraces and experiences India with a naivety that Anya Wylde uses to hilarious effect. I'm still laughing about her first experience of a Mumbai flood and her fear of drowning in knee-deep water.
Goodness Gracious Gracie is a romantic comedy with a strong feminist streak. All the women in the story have strong characters and issues they must battle. Paramjeet's Irish second wife, Liz who will forever be a foreigner in the land she has adopted, ice queen Mia, who has little soft spots in her hard exterior, fiery Natasha, who's rebellion on a matter of prickle may cost her everything and Smita, who loves Ranjeet but cannot tell him.
Parting thoughts
Anya Wylde has drawn out an engaging tale, a feel good romance with the right amount of steaminess, adventure, drama and excitement. I couldn't put the book down once I started. The book sets a good pace until climax with relevant sub-plots and intrigues that add to the story.
Why are you still here? Go get Goodness Gracious Gracie and get started. And while your at it, buy Anya Wylde's other books too, you're not going to be stopping at one. 😀
Buy On: Amazon US | Amazon India
About the Author:

Anya Wylde lives in Ireland along with her husband and a fat French poodle (now on a diet). She can cook a mean curry, and her idea of exercise is occasionally stretching her toes. She holds a degree in English literature and adores reading and writing. She blogs at anyawylde.blogspot.in.
The Case of the Cursed Dodo by Jake G. Panda
Narrated by a Full Cast
Summary:
If you're looking for trouble, you've found it. The name's Jake G. Panda, and trouble seems to follow me wherever I go. I work in the protection racket at a flophouse for endangered critters called the Last Resort. I'm the hotel snoop. The resident fuzz. It's my job to keep these guests safe and outta harm's way. This is the first of my many misadventures. A wild and woolly mystery involving a lost suitcase, a green bird, and a bunch of double-crossing animals. I'm calling this jungle noir The Case of the Cursed Dodo.
This hilarious first instalment of The Endangered Files follows Jake, a hardboiled panda detective, and an unusual cast of endangered creatures on a globe-trotting adventure that will appeal to young and old alike.
Title: The Case of the Cursed Dodo
Author: Jake G. Panda
Narrator: Cast – Michael McConnohie, J.W. Terry, Dave Mallow, Molly Brandenburg, Antoinette Attell, Ian Whitcomb, Barbara Watkins, Bobb Lynes.
Paperback: 172 pages/2 hours 34 minutes
Publisher: Woolly Family Studios, October 3rd 2017 (first published November 23rd 2014)
Genre: Mystery, Middle Grade, Family Audio Drama
Read: audio book
Stars: ★★★★★
Buy On: Amazon US | Audible | Amazon India
My Review:
Note: I received this book from the author via AudioBookworm Promotions in exchange for an honest review.
Cover: Cliched Mysterious
Narration: Entralling
Readability, language: Simple and Easy
Why did I choose this book: I was looking for an easy listen. And this was a simple easy listen, just not how I had expected it.
I've been listening to audio books for two years now and yet this is the first time I've experienced a book like The Case of the Cursed Dodo. This book is a full production with multiple voice actors, sound effects and background score. It was like listening to a movie, and in my mind I could see it all in vivid technicolour.
A mystery thriller, The Case of the Cursed Dodo starts off with Jake G Panda, the in-house detective at 'Wildlife's Last Resort' receiving a call that gets cut-off mid-conversation. He sets out to find his friend, the Professor, who has disappeared. Along the way he gets kidnapped by poachers, rescued by the Endangered Underground and finds a mysterious Jade bird. Now he must solve the mystery of the bird before it's too late.
First Impressions
It was the title and cover that caught my eye first when I came across The Case of the Cursed Dodo. It was just so like those Famous Five, Three Investigators, Nancy Drew and Hardy Boys books I've read ages ago. The cliche was comforting. The blurb closed the deal as I wanted a simple easy listen. And it was a simple easy listen, just not how I had expected it.
The Case of the Cursed Dodo as an audio book is an experience that will enthral. The production makes it a different thing altogether, it's no longer a simple children's mystery with a whole lot of varied endangered animals.
Plot, Setting, Characters
The story begins at the Wildlife's Last Resort, a flophouse for animals in trouble and quickly becomes a globe-trotting adventure, involving flying to Marrakech by Tortoise Air, searching The Critter Bazaar, escaping by The Creature Comfort Express and landing up in Extinction City.
This may be a children's book but the play of words will be absolutely enjoyable for adults. I laughed many a time at the puns and old clichés. Have you spotted some of them? It was way too funny.
There is a whole forest of anthropomorphized animals as characters in the story. Here are a few – Jake G. Panda a panda, The Professor a.k.a. Harry a hispid hare, Rose an El Hierro giant lizard, Ernie an Asian elephant, Daisy Condor a California condor, Madame Baloni a wild yak, and Bedouin Joe a large Bimini boa among others.
I enjoyed getting to know the whole bunch of animals, each with their own quirks of dress, makeup and mannerisms. They add so much to the story.
Note for Kids
If you have kids this a great book to introduce them to a plethora of animals. There is also a Resources Section with links to fun activities and animal organisations.
Audio Book Experience
Like I was saying earlier The Case of the Cursed Dodo as an audio book is an experience to be had. Each character has his or her own voice actor, the narration is excellent with each chapter starting out with a recap and scene setting, and the story progressing with sound effects and a background score. The language is simple and easy. The story has a good pace and an unexpected climax, there's loads of action too!
I absolutely enjoyed The Case of the Cursed Dodo and heartily vouch for it. This is a book for kids for sure (I lent it to a 10 year old and she sat still for almost the whole book!). But it's also for adults who enjoy verbal humour and word-play. 🙂
Buy On: Amazon US | Audible | Amazon India
About the Author:
Jake G. Panda is a wildlife investigator. A hardboiled Winnie-the-Pooh. He likes bamboo and saving endangered animals. He is the author of The Endangered Files, a mystery series about his misadventures in the protection business.
His partner in crime, the fella who helps write these books because, let's be honest, it's not easy typing with big, clunky bear paws, resides somewhere in New England. He has written his fair share of stuff, mostly for the big screen. And some of it has actually been projected. He likes to keep a low profile and lets Jake do all the talking.


Author Links:
Website │ GoodReads │ Twitter – @jakeGPandaPI │ Facebook Page

The Jeera Packer by Prashant Yadav
Summary:
I once changed the history of Uttar Pradesh state with a gun and a finger. One shot, one man. Right man, wrong man. But that was thirty years ago. I shot people through their heads then. I pack jeera in a basement now.
This is me and here is my story.
He was the best sharpshooter in the state. A true bullet artist. But he gave it all up to lead a happy, normal, stable life . . . with his loving wife and dear son.
And that proved to be his undoing.
Resonant and deeply affecting, The Jeera Packer is the gripping tale of a man who after three decades of playing the happy family man returns to his profession of old for one final work—to shoot the chief minister.Convinced that this is his raison d'etre, will he manage to pull off this one last act, as his concluding hat tip to the man he could have been? Will he be able to brush away the jeera dust and rediscover himself? Or has the middle-aged family man already throttled the sharpshooter in him?

Title: The Jeera Packer
Author: Prashant Yadav
Paperback: 344 pages
Publisher: Fingerprint! Publishing (December 26th 2016)
Genre: Indian Fiction, Crime
Read: Paperback
Stars: ★★★★☆
Buy On: Amazon US | Amazon India
My Review:
Note: I received this book from the author in exchange for an honest review.
Cover: Old-world Gangster!
Paper & Font: Ebony & Ivory with easy to read font
Readability, language: Easy with Lots of Bollywood references
The Jeera Packer is the story of a sharpshooter turned good boy. Now a jeera packer, he lives a simple life with his wife and son. But he's troubled with the thought of his life's achievement, his Taj Mahal. To satisfy this emptiness he sets out to kill the Chief Minister, believing it his raison d'être. It's a tough goal with hurdles and a lot to lose. Life after will never be the same again. Will the Jeera Packer really thrown it all away, his good life for a moment of glory?
Impressions

I hadn't realised it as I read the book but now I'm thinking of it, I just don't remember the protagonist being named, he is simply the Jeera Packer through the book. Hence apt title, eh? The cover with it's old-world UP gangster feel and title written in Hindi, totally appeals to me.
The plot isn't like anything I've read before. Prashant Yadav managed to surprise me a few times. Set in UP, the backdrop of central India adds to the story & politics; in my minds eye, it was like watching an Anurag Kashyap movie. The story holds a good pace with a climax I never saw coming.
Characters

The characters of The Jeera Packer are sketched out well, and each character grows and gets richer as the story goes along. The local dada who is now a The Dada in politics, the Professor his brother who loves him yet yearns the chair, his steward Lal Mani who has proved his genius by surviving, and the Jeera Packer, a man who left Dada's side to live the normal life and now wants to kill him. There are a lot of supporting characters too, each one adding meaning to the tale.
Story and Style

Prashant Yadav has a different writing style, the likes of which I've not read before. It took the first few chapters for me to grasp his style, but after I got the groove of it, the story rolled out beautifully. The language of the book is simple with lots of Bollywood dialogues and references thrown in. I enjoyed and even laughed out at some of the references and connections.
There's a lot of Bullet philosophy and trivia I connected to in the book too. I smiled many a time at the references of a fellow Bulleteer.
In Short

I enjoyed reading The Jeera Packer, it's good masala, an Indian Mid-West tale with a good pace and strong dialogues. If you like dark, emotional, filmy, action novels, The Jeera Packer would be perfect for you.
Buy On: Amazon US | Amazon India
About the Author:

A little boy who never grew up. A wise man who didn't need to. A smartass who didn't bother. Prashant Yadav went to IIT Kharagpur, IIM Ahmedabad & Stockholm School of Economics. He runs his own company, advises start-ups and practices karate.

Author Links:
Website │ GoodReads │ Twitter – @pr_ashantyadav



Author: L.M. Montgomery
Narrator: Colleen Winton
Length:
8 hours 20 minutes
Publisher: Post Hypnotic Press
Series: Anne of Green Gables, Book Three
Genre: Classics


Anne of the Island was published in 1915, seven years after the best-selling Anne of Green Gables, partly because of the continuing clamor for more Anne from her fans – a fan base that continues to grow today!
In this continuation of the story of Anne Shirley, Anne leaves Green Gables and her work as a teacher in Avonlea to pursue her original dream (which she gave up in Anne of Green Gables) of taking further education at Redmond College in Nova Scotia. Gilbert Blythe and Charlie Sloane enroll as well, as does Anne's friend from Queen's Academy, Priscilla Grant. During her first week of school, Anne befriends Philippa Gordon, a beautiful girl whose frivolous ways charm her. Philippa (Phil for short) also happens to be from Anne's birthplace of Bolingbroke, Nova Scotia. Anne, always the good scholar, studies hard, but she also has many life lessons. This book sees Anne leave behind girlhood to blossom into a mature young woman.

➜Use the code Anne_VT17 to get 35% off downloads and CDs from Post Hypnotic Press.

Lucy Maud Montgomery OBE (November 30, 1874 – April 24, 1942) was a Canadian author best known Anne of Green Gables and the series of novels that book begins. The "Anne" of the books is Anne Shirley, an orphaned girl who comes to live with Matthew and Marilla Cuthbert on their farm, Green Gables. Published in 1908, the book was an immediate success in Canada, the United States and beyond. It has been adapted multiple times to screen, stage, radio, and TV.
Anne Shirley made Montgomery famous in her lifetime and gave her an international following. Anne of Green Gables was ranked number 41 in "The Big Read," a survey of the British public by BBC to determine the "nation's best-loved novel" (not children's novel!). And a survey conducted by School Library Journal (USA) in 2012 ranked Anne of Green Gables number nine among all-time children's novels.
Anne of Green Gables was followed by a series of sequels with Anne as the central character. Montgomery published 20 novels as well as 530 short stories, 500 poems, and 30 essays in her lifetime. Her work, diaries and letters have been read and studied by scholars and readers worldwide. Mostly set in Prince Edward Island and locations within Canada's smallest province, the books made PEI a literary landmark and popular tourist site. Montgomery was made an officer of the Order of the British Empire in 1935.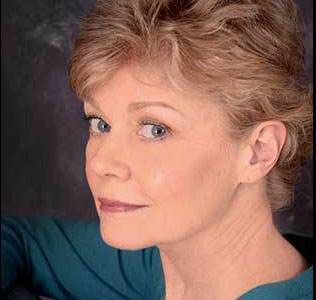 Colleen is a Vancouver actor, singer, dancer, director and choreographer…and now a narrator. Her career has taken her all over the country and includes the Stratford, Shaw and Charlottetown Festivals, the original Canadian companies of CATS and Show Boat, extensive film/TV credits, and numerous directing/choreographing credits. Her stage work has been honoured with numerous nominations and a Jessie and Ovation award and she received a cultural award given by her local Chamber of Commerce. She was especially pleased to have recorded the works of L.M. Montgomery for Post Hypnotic Press just before she embarked on a production of the musical Anne of Green Gables at Theatre Calgary in which she plays Marilla Cuthbert.


I received this audiobook as part of my participation in a blog tour with Audiobookworm Promotions. The tour is being sponsored by Post Hypnotic Press. The gifting of this audiobook did not affect my opinion of it.

Anne of Green Gables Giveaway: Three Winners


Aug. 13th:
History From A Woman's Perspective
Spunky 'N Sassy

Aug. 14th:
A Lovelorn Virgo
2 Girls and A Book
Tara's Book Addiction
Aug. 15th:
Dab of Darkness
Joy of Bookworms
Canadian Book Addict
Aug. 16th:
CGB Blog Tours
A Book and A Latte
Macarons and Paperbacks
Lilly's Book World

Aug. 17th:
To Read Or Not To Read
Jorie Loves A Story
Reading for the Stars and Moon
Notes From 'Round the Bend
Haddie's Haven
Aug. 18th:
The Maiden's Court
The Book Slayer
Jorie Loves A Story
Hall Ways

Aug. 19th:
Christian Chick's Thoughts
Lomeraniel
Life As Freya
Bound 4 Escape
WTF Are You Reading?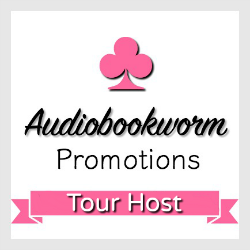 ➜Sign up as a host here
Aranya by Marc Secchia
Narrated by Siromi Arserio
Summary:
Chained to a rock and tossed off a cliff by her boyfriend, Aranya is executed for high treason against the Sylakian Empire. Falling a league into the deadly Cloudlands is not a fate she ever envisaged. But what if she did not die? What if she could spread her wings and fly?
Long ago, Dragons ruled the Island-World above the Cloudlands. But their Human slaves cast off the chains of Dragonish tyranny. Humans spread across the Islands in their flying Dragonships, colonising, building and warring. Now, the all-conquering Sylakians have defeated the last bastion of freedom–the Island-Kingdom of Immadia.
Evil has a new enemy. Aranya, Princess of Immadia. Dragon Shapeshifter.

Title: Aranya
Author: Marc Secchia
Narrator: Siromi Arserio
Paperback: 454 pages/14h 33m
Publisher: Amazon CreateSpace (June 13th 2014)
Genre: YA, Fantasy, Dragons
Read: audio book
Stars: ★★★★☆
Buy On: Amazon US | Audible | Amazon India
My Review:
Note: I received this book from the author via AudioBookworm Promotions in exchange for an honest review.
Cover: So-so
Narration: Clear but Grows on you
Readability, language: Easy and Simple
Why did I choose this book: I haven't read a dragon story since Eragon and Aranya promised even more, a shape-shifter dragon!
Aranya, Princess of Immadia is taken hostage by Sylakia, a island country that has ruthlessly conquered the island world. Aranya dreams of a black dragon and can set things on fire when she loses control of her emotions but she is unable to understand what it all means, until she gets thrown off a cliff for high treason.
Falling to her death, she transforms and finds her true self, an amethyst dragon. Flying away from death she sets out to learn more about herself and bring the tyrant Sylakian empire to heel.
A dragon shape-shifter, a dragon rider, dragon monks, dragon ships, an island world, tyrant rulers, and more made for a plot that felt quite new. The story centers around Aranya as she learns what it means to be a dragon, in the process we get introduced to different people, places and history of the island world.
Set in a large world made up of islands, from cold Immadia to warm sunny Remoy. There are oceans, cloud lands, volcanos, and different races of people in this world. Marc Secchia brings it all to life with his words, and the flying height and sight of a dragon make it even more beautiful.
Aranya is the protagonist of the story but Zuziana, princess of Remoy has an important role to play too. Aranya first meets Zuziana in the Sylakian tower and there begins their stormy friendship. They almost can't stand the sight of each other but circumstances bring them together and as they get to know each other, they become fast friends, with Zuziana finally becoming Dragon Aranya's rider. There are other characters too, quite a few of them and some of them make an impression. King Baran – Aranya's father, Riaryan – the dragon monk, Yolathion – third hammer & the man she loves.
The story is structured well with Aranya discovering her powers in the first part, then going on a journey of discovery in the next and finally fighting for a cause in the third. The start of the story is slow until Aranya shape shifts for the first time, however Marc Secchia has used these initial chapters well to establish a few ideas and relationships. Once past this the pace picks up and hold well until climax. I did feel a drop of pace though between fights which are adrenaline packed with detail.
The story has little subplots through out and most of them add to the story. At the end though a lot of new sub-plots are introduced and most of them are left as unanswered loose ends to be completed and answered.
I listened to Aranya on Audible, narrated by Siromi Arserio. The language of the book lends itself well to listening, with language being simple and easy to follow. I'm not sure if it was me or the narrator, but Siromi Arserio's voice took some getting used to however once I did, I enjoyed listening to her right to the end, all of 14 hours and 33 minutes.
Overall Aranya was a good choice to read/listen, Marc Secchia brings a beautiful world and a beautiful dragon with magic together to spin a tale I got hooked to, I can't wait to read book 2. If you like YA Dragon Fantasy, Aranya is just the book for you.
Buy On: Amazon US | Audible | Amazon India
About the Author:
Marc is a South African-born dragon masquerading as an author, who loves writing about dragons and Africa, preferably both at the same time. He lives and works in Ethiopia with his wife and 4 children, 2 dogs and a variable number of marabou storks that roost on the acacia trees out back. On a good night there are also hyenas patrolling the back fence.
He's the author of 21 fantasy books in 3 languages.



A native of London, England, Shiromi Arserio is a stage actor, voice talent and audiobook narrator. She holds a B.A. in Theatre from Rose Bruford College of Theatre and Performance. In addition to narrating dozens of audiobooks, her voice can be heard in documentaries, e-learning projects and video games such as Nancy Drew: The Shattered Medallion. Shiromi currently resides in the Seattle area with her husband and her two furbabies.


Author Links:
Website │ GoodReads │ Twitter – @MarcAuthor │ Facebook Page